THE WINE PRESS THAT OPTIMISES THE PROTECTION OF MUSTS
ENOXY +
Inject winemaking additives into the heart of the press
This system automatically injects a liquid oenological solution into the harvest during the process of breaking up the press cakes. It reduces the required injections of SO² and increases their efficacy by distributing them throughout the juice extraction process.
The result is a smaller overall quantity injected at more regular intervals. Adding a very small dose to the press stops harmful enzyme action (PPO, laccase, etc.) and protects the musts from oxidation.
The development of the ENOXY+ system has made the Smart Press a highly effective winemaking tool. The system enables the injection of liquid oenological solutions into the heart of the press.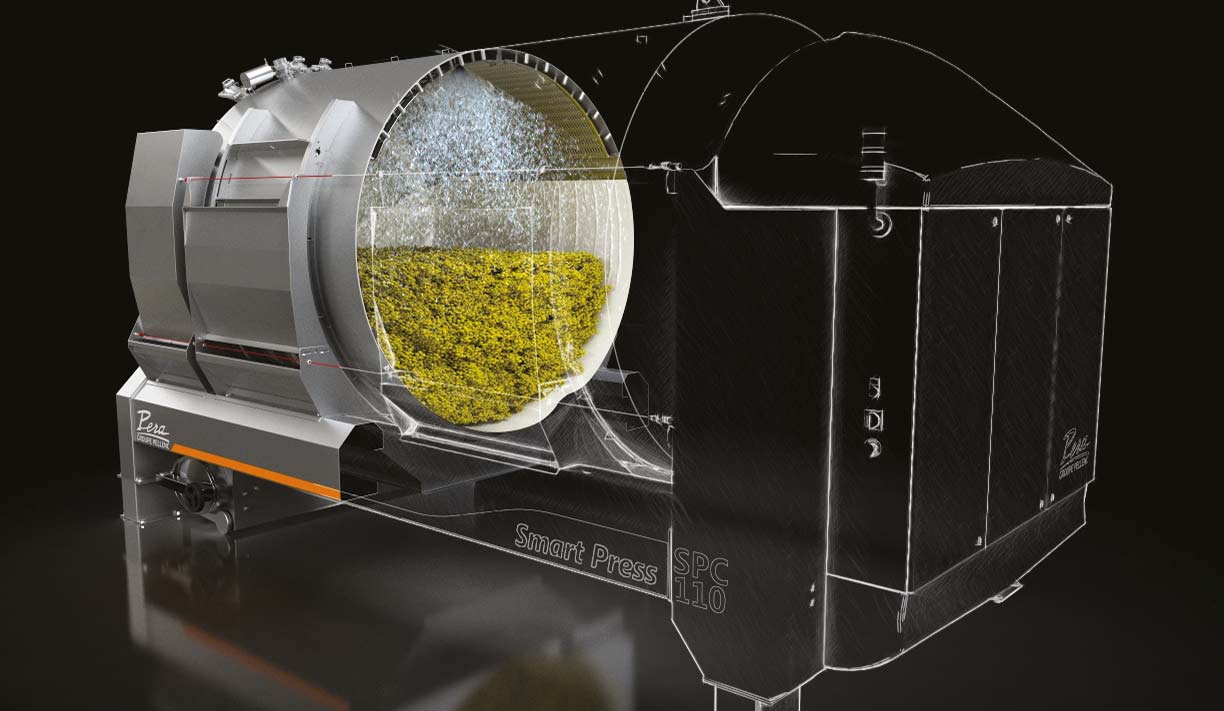 "Injection of antioxidant during the crumbling phases"
"We have done some initial trials of adding a fining agent directly into the presses with our Syrah and Grenache grapes, and the results are good. The purity and intensity of the colour is similar in both tanks, even with less input of additives. The aromatic potential and glutathione are preserved for the most part, which is the main objective of this approach. The need for additives is reduced and the harvest and the aromas are preserved."
Cave de Rousset, Bouches-du-Rhône, France
Find a dealer
Our experts are on hand to answer all your questions. Find your local dealer now.
RECHERCHER