Harvesting machine
OPTIMUM COMFORT
The harvesting machine combining productivity and comfort.
The OPTIMUM range of harvesting machines brings you the best of PELLENC technology. Available in different versions to suit your needs, the innovative carrier and harvesting head create a new approach to vine growing. They combine productivity, harvest quality, and ease of use. You harvest quickly and well, in total comfort: you are more efficient for longer. And thanks to the PELLENC Multifunction concept, you get the most out of your carrier by using it all year round to carry out all your tasks in the vineyard.
"Learning how to operate the OPTIMUM machine is very fast and easy. Our drivers liked the EASY TOUCH console and intuitive pictograms. The new cab provides space and comfort, for long working hours. We use all the PELLENC range multifunction tools on our carriers; the new steering modules allow us to turn very quickly in the headlands."
Patrick Henry,
Domaine Isle Saint Pierre – France
A revolutionary harvesting process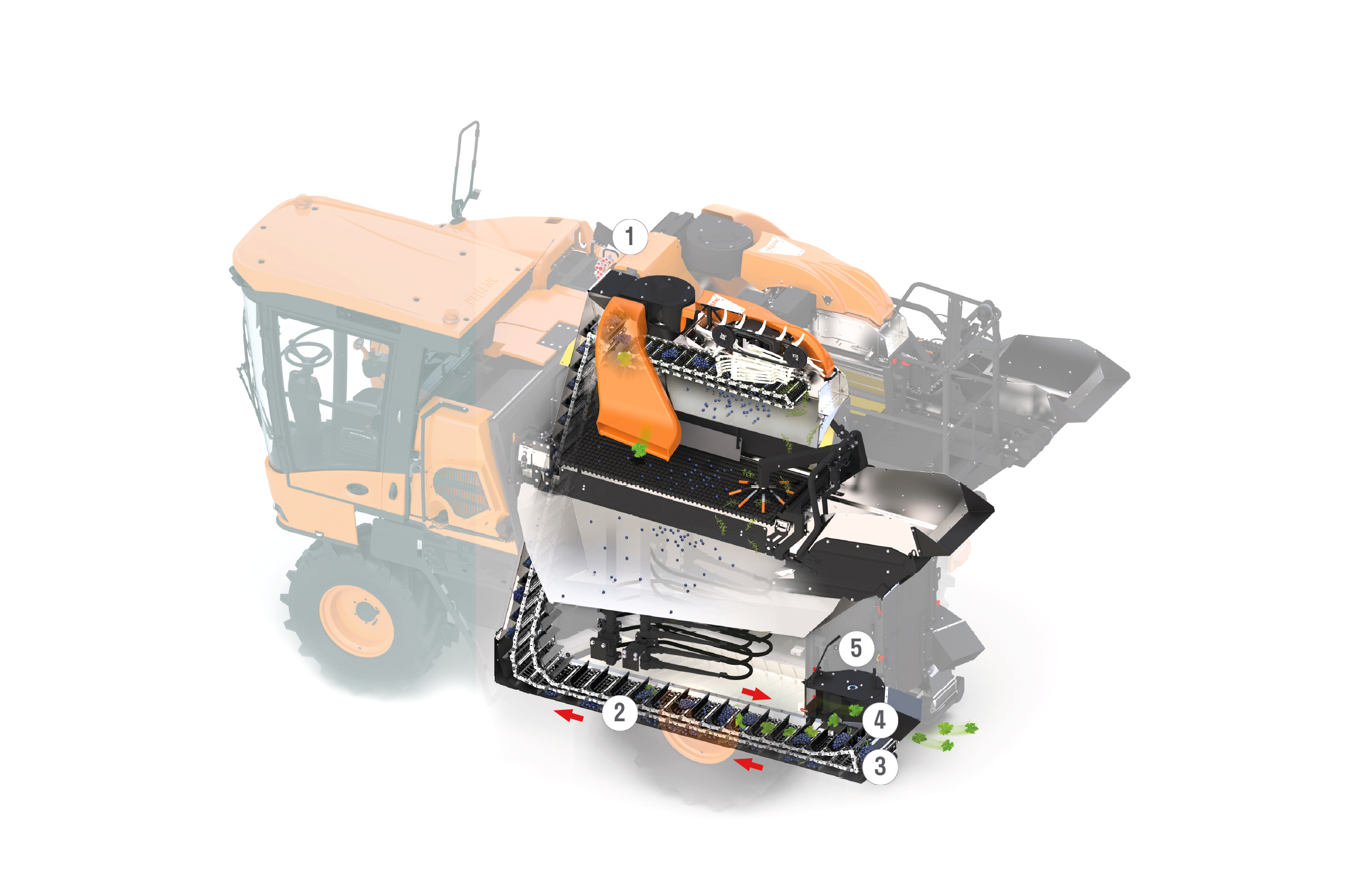 1. Conveyor tension indicator - 2. Sorting as soon as the grapes fall - 3. L" shaped conveyor with rear opening - 4. Lower suction fans - 5. Conveyor tension lever
Multifunction: productivity all year round.
The cost-effectiveness of your operations is more important than ever. Optimise it all year round by carrying out all your work in the vineyard with your PELLENC OPTIMUM carrier and its complete range of tools for each task.
Find a dealer
Our experts are on hand to answer all your questions. Find your local dealer now.
SEARCH